"HostMySite.com has been very good to me. They've given me a lot of flexibility in playing around. Even before they offered
ColdFusion 8 Hosting
, my own sites were running on the ColdFusion 8 Alpha version at HostMySite.com as well. They have been very committed to
ColdFusion Hosting
from the very beginning." - Ben Forta quoted from PingZine Magazine.
Tom's contribution to ColdFusion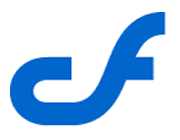 Once in a while I write a program and or tutorial that is related to ColdFusion and in my opinion it would be beneficial to ColdFusion community. I share these snipets of code, full applications and tutorials in this area.
So far, the only piece of code that I decided to share is XML Guest Book. You can access the page dedicated to XML Guest Book by clicking here.
If you are new to ColdFusion you may try my ColdFusion tutorial for beginners.