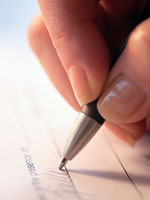 Terms and Conditions
The following Terms and Conditions govern your use of the Tom Kitta's Web site. Your use of the site means that you accept the Terms and Conditions.
1. Confidentiality.
Tom Kitta discourages you from sending him any information that you consider to be confidential through this web site's contact form, guest book, personal blog and any other form. For the purpose of this document, plain text e-mail is considered an insecure method of sending information to Tom Kitta. Any information sent to Tom Kitta through insecure means will be treated as non-confidential. All information sent to Tom Kitta by you carries with it unrestricted, irrevocable license to use such information for any purpose and in any form.
2. Ownership Information.
The information on this Web Site is the copyrighted work of Tom Kitta and is protected under Canadian and worldwide copyright laws and treaty provisions. Tom Kitta grants you permission to copy information from this web site so long as each copy:
Is solely for informational, non-commercial use and is not modified or revised, in any manner.
Plainly displays all copyright and other proprietary notices, in the same form and manner as on the original
Displays a statement that the all information is used solely with permission from Tom Kitta.
All trademarks, brands, and names are the property of their respective owners.
3. Disclaimers.
THE MATERIALS ACCESSIBLE FROM OR ON THIS WEB SITE ARE PROVIDED "AS IS," AND TOM KITTA EXPRESSLY DISCLAIMS ANY IMPLIED OR EXPRESS WARRANTIES OR CONDITIONS OF ANY KIND, INCLUDING WARRANTIES OF MERCHANTABILITY, FITNESS FOR A PARTICULAR PURPOSE, OR NON-INFRINGEMENT OF INTELLECTUAL PROPERTY RELATING TO SUCH MATERIAL. IN NO EVENT SHALL TOM KITTA BE LIABLE FOR ANY DAMAGES WHATSOEVER, INCLUDING (WITHOUT LIMITATION) SPECIAL, INDIRECT, CONSEQUENTIAL OR INCIDENTAL DAMAGES, INCLUDING, WITHOUT LIMITATION, DAMAGES RESULTING FROM USE OF OR RELIANCE ON THE INFORMATION PRESENTED, LOSS OF PROFITS OR REVENUES OR COSTS OF REPLACEMENT GOODS.
Through Tom Kitta has attempted to provide accurate information on this Web site as a service to its users, Tom Kitta assumes no responsibility for, and makes no representations with respect to, the accuracy of the information. Any and all information can be changed at any time. Mention of any products or services not supplied by Tom Kitta is for information purposes only and constitutes neither an endorsement nor a recommendation.
4. Third-Party Statements and external Links.
Tom Kitta takes no responsibility for the content of third party information posted on the web site by such party. Alough frequent monitoring of such content is performed. This site may contain links to web sites maintained by other companies, individuals or agencies. These linked sites are not under the control of Tom Kitta, thus Tom Kitta is not responsible for the accuracy of information on such sites.
5. Blog
The blog on tomkitta.com is Tom's personal web log. The opinions expressed there represent my Tom's own views and not those of his clients and/or employer. Further, any programming technique or computer related workaround posted on the blog do not necessarily imply that they are supported by Tom Kitta.
6. Limitations.
Tom Kitta may revise these Terms and Conditions at any time. If Tom Kitta makes a request to you to stop using www.tomkitta.com you will comply at once.