Flash resources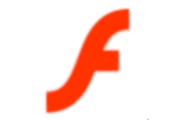 I am more and more involved with Flash these days, thus adding a separate section dedicated to Flash makes sense. I will place here all material that relates to Flash. I have Flash news application, Flash based testing application and study guide for the Macromedia Flash MX 2004 Certification exam.
Flash news application
This application is designed to show latest news headlines on web sites in the form of either long horizontal banner or a square banner. Webmaster controls the news feeds that the application displays to the web audiance as he or she creates news feeds from web sites that provide RSS feeds. For more information click here.
Flash testing software
To run the Flash MX 2004 test (appropriately also created using Flash) Click Here. You will need Flash player version 7 to take this test. The test consists of 25 test questions. All instructions are provided on the first page of the test. I would really appreciate if you left some comments as to the test itself and questions included in it. If you have any suggestions as to what should be placed in this test, please send them to me. This little test is in no way representative of the real Macromedia Certification test. I don't give any guarantees, written or implied as to the suitability of this test for study. More detailed legal disclaimer is contained on the first page of the test, you must read and agree with the rules set in it before you can continue with the test.
Flash study guide
In addition to the short test above I have finished writing a short guide that I will use to study for Macromedia Flash MX 2004 exam. I decided to share this guide with anyone that would like to find out more about Flash or just use it for the same thing I use - study for the exam. You find the text of the guide here.