Flash MX 2004 knowledge test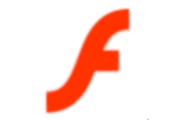 To open the Flash MX 2004 test in a separate window Click Here. By popular demand, I am also offering the test in this window (no popup) here. You need to click on the link - this prevents popup from being blocked by so many popup-blocking applications that are out there.
To run the test you need Flash Player version 7. If you need to download and install the newest version of the player, go to Macromedia's web site.