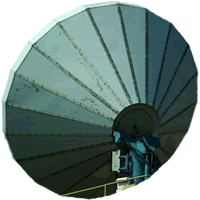 Links to my favorite web sites
Here I have a list of links that I have collected while surfing around the web for the last few years. I included here the links to the web pages that I found very useful in my career as a web developer, system administrator and a general IT oriented person. I have divided my links by different categories they belong to. Each link has a short description of the website it is pointing to. I am updating this list on regular basis; new sites are added to the list as time passes by. If you know a website that you feel I will like and find useful in my work, please e-mail me the address and I take a look at it.
Since I like all the sites listed here I have placed the anchor around the description of a website. This will associate the website content with the short description provided. It is said that I have provided a good link to a site. Providing a link without a description to a website with the address of the page between the 'a' tags doesn't contribute any useful information to the search engine and thus doesn't give as much boost to the page rank of the site. To find out more about trick of search engine optimization (or as some call it search engine marketing) contact me.
If you have a website that you think would fit well into one of the categories provided please send me a standard link request using my contact form and I will consider linking to your site.
Cascading style sheet (CSS) tutorials
General internet related links
Windows networking related web sites
Web design resources
ColdFusion web sites
Flash MX/MX 2004 web sites
Domain registrants, hosting companies and e-commerce merchants
General IT related web sites
Network security web sites
Finding work in IT field
Software Project Managment
Other links