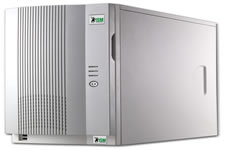 Database programming and design services
As part of my web development work I had to implement different SQL programming techniques. I am capable of writing optimized queries and stored procedures as well as DTS packages. I know how to design and optimize complex databases. Currently I am working towards my MCDBA designation.
As a network administrator I am involved in MS SQL server administration. In order to keep the database running 24/7 I keep a watchful eye on the frequent database backups that are performed to multiple locations including off site storage and archiving. I am able to set up new MS SQL server from scratch as well as upgrade high availability settings on existing setups.
Through currently i don't have any extensive experience with other major databases out there, like MySQL or Oracle I am open to working with these systems. I learn new things very quickly and enjoy the process of gaining knowledge. My Oracle experience is limited to working with it strictly from developer perspective, I have no administrative experience.