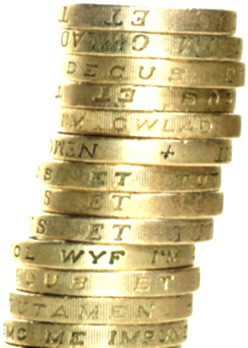 Services pricing
Web design and programming
When you hire me I present you with an advance quote based on my assumption of how many hours given job will take to complete. If it takes longer than what I expected, that is not your problem since I will stick to my original quote. If you so chose I can also work on hourly basic where I devote certain number of hours a week to the development of your web property. In all of my projects I re-use a lot of code thus minimizing the total project cost.
Database programming, design and maintenance
Most web sites these days are dynamic, the data they present to the end user changes depending on varying circumstances. The data presented is often stored in a relation database system. Since the database is the back end of so many web applications its proper design, use and on going maintenance is important. I am fully qualified to lead my customers through design, programming and maintenance of MS SQL 2000 server. For the design and programming stages I will provide you with a quote as to how many hours I think the project will take. The maintenance is done on hours per week contract basis.
Network design and maintenance
A single computer, not connected to any other machine is a boring environment. You have very limited resources at your disposal and therefore your ability to create is vastly inhibited. Today we live in the days where well-networked computers are live or die for the company's IT department. I come in to make sure it is 'live' and not the other alternative. Network design is billed as per advance quote I will provide to you before project commencement. Network maintenance is billed according to hours per week contract.
Monthly Maintenance Fees
I don't charge regular maintenance fees for web design. If you need work done, I will give you an advance price quote for the work. For both database and network maintenance there is monthly fee involved due to ongoing need to keep an eye on the systems.
Flexibility
I am open to any other arrangements you may have. I will look them over and tell you what I think about them. I fully understand that what my work for one company may not work for another. The above information is just a set of guidelines that seamed to work well in the previous environments. As my client you are my most valuable asset and thus I want to provide to you the best service I can.