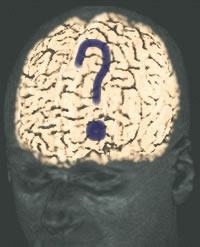 Programming methodology
I have created a small Flash presentation that explains my programming methodology when designing code for new web sites. Web development has its own challenges and these have to be addressed. There are, in my opinion, at least two separate web development design trends. One deals with developing and designing web pages - mostly GUI experience for end users. The other deals with web applications that are not GUI centred, for example web services. The presentation created by me is geared towards the first challenge since the second one is very similar to currently existing programming challenges and is thus handled by well-know programming patterns. To view the presentation you need Flash player version 7. If you don't have the latest flash player, you can get it at Macromedia's web site. To view the presentation (which opens new browser window, click here.
As far as traditional programming methodologies go, I was a big fan of extreme programming methodology. If you want to find out more about that methodology, you can visit their website, located on their web site. You can read all the rules that they provide. Many of these have direct application to ColdFusion system programming. By system I mean applications that are written in ColdFusion and used in a way that not long ago only desktop based applications were used. For example, ticket booking systems.
I am no longer very convinced that the "extreme programming" method is the best thing that happen to programming. The biggest issue related to that method is the luck of proving that it was successful. There was only one big project attempted with it - as far as I know it has failed or had limited success. I am now more cautious as far as my opinion goes regarding methodologies. In my opinion, there is no magic programming method that can be used everywhere. Perhabs each business should first analize the tasks faced by their programming team and create business specific methodology which could be (or should be) based on one of well known programming methodologies. These are my thoughts regarding this topic.